28 апреля 2018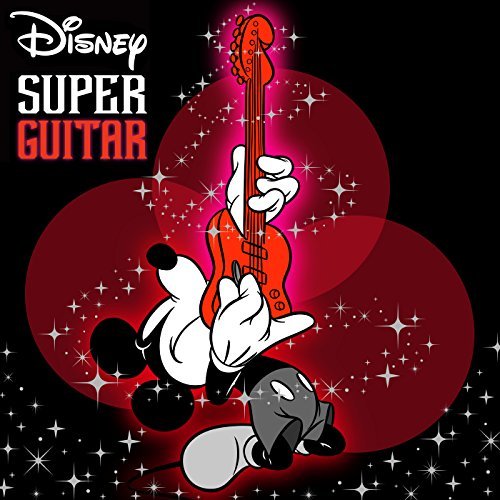 27 апреля стал доступен новый инструментальный сборник, «Disney Super Guitar», в который вошли известные темы из мультфильмов Диснея, исполненные такими гитарными виртуозами как Zakk Wylde (OZZY OSBOURNE, BLACK LABEL SOCIETY), Paul Gilbert (MR. BIG), Tak Matsumoto (B'Z), George Lynch (DOKKEN), Orianthi, Phil X (BON JOVI), Ron «Bumblefoot» Thal (GUNS N' ROSES), Jeff Watson (NIGHT RANGER), Mike Orlando (ADRENALINE MOB) and Richie Kotzen (THE WINERY DOGS):
01. Zakk Wylde — «Beauty And The Beast» [Beauty And The Beast]
02. Paul Gilbert — «Under The Sea» [The Little Mermaid]
03. Tak Matsumoto — «When You Wish Upon A Star» [Pinocchio]
04. Mike Orlando — «A Whole New World» [Aladdin]
05. Orianthi — «Someday My Prince Will Come» [Snow White And The Seven Dwarves]
06. George Lynch — «Hellfire» [The Hunchback Of Notre Dame]
07. Richie Kotzen — «Can You Feel the Love Tonight» [Lion King]
08. Jeff Watson — «Colors Of The Wind» [Pocahontas]
09. Phil X — «Chim Chim Cher-ee» [Mary Poppins]
10. Ron Thal — «Reflection» [Mulan]

#V/A #Rock #_Rock #FolkRock #Folk_Rock #PopRock #Pop_Rock #DeathRock #Death_Rock #HardRock #Hard_Rock #PostRock #Post_Rock #SymphonicRock #Symphonic_Rock #ArtRock #Art_Rock #Adult OrientedRock #Adult Oriented_Rock #Folk #_Folk #GothicFolk #Gothic_Folk #DarkFolk #Dark_Folk #Metal #_Metal #FolkMetal #Folk_Metal #InstrumentalMetal #Instrumental_Metal #GothicMetal #Gothic_Metal #AlternativeMetal #Alternative_Metal #BlackMetal #Black_Metal #DeathMetal #Death_Metal #DoomMetal #Doom_Metal #HeavyMetal #Heavy_Metal #NuMetal #Nu_Metal #PostMetal #Post_Metal #PowerMetal #Power_Metal #ThrashMetal #Thrash_Metal #VikingMetal #Viking_Metal #GrindCore #Grind_Core #IndustrialElectro #Industrial_Electro #Gothic #_Gothic #EthnoGothic #Ethno_Gothic #ElectroGothic #Electro_Gothic #InstrumentalClassic #Instrumental_Classic #NoiseIndustrial #Noise_Industrial #ElectroIndustrial #Electro_Industrial #DarkAmbient #Dark_Ambient #Hard 'n' Heavy #_Hard 'n' Heavy
Оставьте свой отзыв!
Вам нужно войти, чтобы оставить комментарий.