8 августа 2018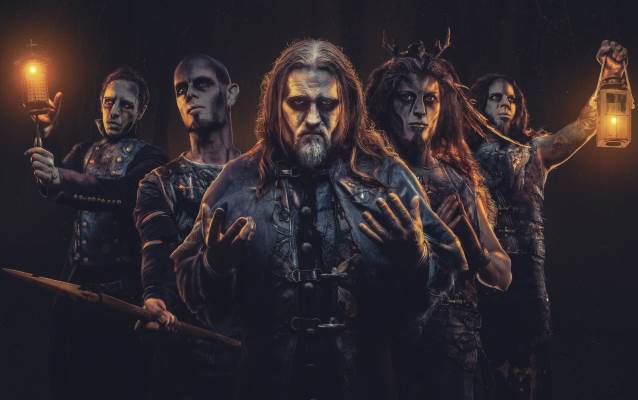 Кавер-версия композиции POWERWOLF от AMARANTHE «Army Of The Night», доступна для прослушивания ниже. Она взята из бонус-диска к новому альбому The Sacrament Of Sin, выпущенного 20 июля на Napalm Records в следующих вариантах:
Regular Editions:
— 2 x 1 CD Mediabook (36 pages+ 24 pages)
— 1 CD Jewelcase
— 1 LP Gatefold black
Special Editions:
— 1 LP Gatefold green
— 1 LP Gatefold gold
— «Priest-Edition»: 3-CD Earbook (Regular-, Cover-, & Orchester Album) + Metal Cross (14 x 10 cm, Antique Copper Look) + Manipel (Preacher Scarf — 150 x 16 cm, Cotton with Embroidered Logo)
Deluxe Hardcover Box (Only Non-Europe):
— 3-CD Earbook (28 x 28 cm, 80 Seiten) incl. Bonus Track (Earbook Exclusive) + Cover Album (Cover Songs – 10 POWERWOLF Hits performed by Various Artists) + Bonus Album (Orchestral Songs – Earbook Exclusive)
— 1-LP in Gatefold (Gold)
— Bonus 1-LP in Silver (Cover Songs – Deluxe Box Exclusive)
— Cover Flag (150 x 100 cm)
— 5 Signed Photo Cards
— Cotton Bag
— Sticker
«Fire & Forgive»
«Demons Are A Girl's Best Friend»
«Killers With The Cross»
«Incense And Iron»
«Where The Wild Wolves Have Gone»
«Stossgebet»
«Nightside Of Siberia»
«The Sacrament Of Sin»
«Venom Of Venus»
«Nighttime Rebel»
«Fist By Fist (Sacralize Or Strike)»
«Midnight Madonna» (Bonus track, only available at EMP and Napalm Records mailorder)
Трек-лист «Communio Lupatum»:
«Sacred & Wild» — Epica
«We Drink Your Blood» — Saltatio Mortis
«Kiss Of The Cobra King» — Caliban
«Resurrection By Erection» — Battle Beast
«Night Of The Werewolves» — Heaven Shall Burn
«The Evil Made Me Do It» — Kadavar
«Let There Be Night» — Kissin' Dynamite
«Amen & Attack» — Mille Petrozza (Kreator) & Marc Görtz (Caliban)
«Army Of The Night» — Amaranthe
«Nata vimpi cvrmi da / Ira Sancti (When the Saints Are Going Wild)» — Eluveiti
#Powerwolf #HeavyMetal #Heavy_Metal #PowerMetal #Power_Metal
Оставьте свой отзыв!
Вам нужно войти, чтобы оставить комментарий.